Chris Richer is vice-president of Calgary Homes for Brookfield Residential.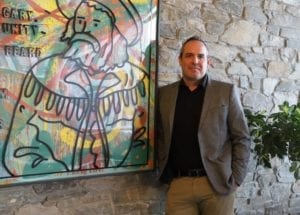 What's it like for a homebuilder these days in Calgary from a consumer demand point of view?
Richer: Calgary has always been a dynamic city and even though overall consumer confidence in the housing market remains soft, strong demand does exist in certain pockets and segments within the city.
Consumers are smart, they're aware that it's a buyer's market, so as a new homebuilder it's critical to demonstrate clear and differentiated value in our homes. We're finding that more than ever we need to understand our customer, which can be difficult given the rapidly changing demographic in our city.
There's confusion around affordability and supply in the resale market, which continues to be an even greater factor than the total demand in terms of driving sales. When trying to break through in this market, it's important to offer great locations, amenities and price points, but it's not enough. As a company, we need to be educators and trusted advisers, as well.
What are the main factors continuing to impact and influence Calgary's economy?
Richer: As a city we are still very much driven through our energy economy. I believe that closing the gap in Alberta's oil price to market through access to tide water for exports remains the single biggest factor in Alberta.
Our political environment and the ability to attract investment are also crucial. As a born and raised Calgarian, I would love to see us get back to the heart of the "Alberta Advantage" and see an intentional approach to re-investment and economic diversification.
What are consumers looking for today in a new home?
Richer: This is a complex question in today's environment. Consumer's evaluating a house purchase are in a time of adjusting expectations. The mortgage stress tests introduced to cool the Toronto and Vancouver markets, in combination with rising interest rates, have had a material impact on affordability for Calgary real estate. We are still working through this stage of aligning people's perceptions and expectations about what they can afford with the new realities of the market.
In addition to this, we are seeing customer's needs and preferences change with respect to the home itself. We are adapting designs to increase overall affordability. We are also focusing on the unique needs of customers in each community. For example, designs to support multi-generational families, or designs that allow for suites to accommodate rental income.
Outside of the 'sticks and bricks,' we're seeing that the expectations around the experience we provide as an educator and steward of most people's largest purchase is rising. Delivering an exceptional experience before and after possession is just as important in the customer's eyes as the home itself – we can no longer just be a homebuilder.
One constant in the market is that consumers still care deeply about where they live in the city. Positioning ourselves in great communities that have robust homeowners' associations, community programming and local amenities are key to our customers' perception of value in a home.
What the key trends you see in the future for your industry in Calgary?
Richer: Calgary is still a relatively young city. As an industry we are in midst of change, especially in our real estate market. Driven through regulatory change, as well as rising consumer demand, we're seeing a push to healthier and more efficient homes.
Integration of technology in our homes is also an area we anticipate great change.
One the biggest focuses for progressive homebuilders is innovative build forms that enhance affordability by using land more efficiently. There are great examples of this all over the world, and driven by a need for greater affordability, we are starting to see them successfully used in our new communities and in the redevelopment of our inner-city.
What's the favourite style of home for consumers today and why?
Richer: One of the most challenging aspects of Calgary's homebuilding market, today, is its diversity. There isn't one favourite style. Our challenge is understanding the needs of each unique demographic and responding in both price and style.
At a high level, a more modern approach to traditionally-styled homes is very popular. For example, modern prairie and modern farmhouse elevations are very attractive across a broad spectrum of price segments. They look timeless and can be built efficiently and with low owner maintenance required.
The Calgary consumer is changing, so as mentioned above, features such as accommodation for multi-generational families and single floor living for the growing move-down market are examples that drive much of our product development.
– Mario Toneguzzi
---

The views, opinions and positions expressed by columnists and contributors are the author's alone. They do not inherently or expressly reflect the views, opinions and/or positions of our publication.