Torsten Kuenzlen is CEO of  Calgary-based cannabis producer Sundial Growers. He spoke with Calgary's Business about the growing industry.
Calgary's Business: Tell me about Sundial. Who's behind it and how did this company come about?
Kuenzlen: The Rocky View facility started in 2006 as a cucumber greenhouse and it was started by our founder Stan Swiatek. Stan grew cucumbers there for six years and in 2012 he shifted his focus towards cannabis and in 2013 he applied with Health Canada for a licence to cultivate the cannabis and began reconstructing the facility to be built for cannabis cultivation. In 2017, we got the licence to cultivate and we've been growing there ever since.
As we advanced in the cannabis journey as an industry really, I think he saw the bigger opportunity and then started looking towards a secondary facility in Olds. Then quickly this took on financial dimensions that were beyond kind of him and the initial group of investors and then a gentleman called Ted Hellard came in as an investor – initially as a passive investor and then over time Ted put more and more money in and as he put more and more money in he became more and more interested because it became a very interesting venture and a huge opportunity and therefore Ted ultimately became the company's executive chairman and significantly involved with the running of the company.
CB: Can you describe what Sundial is and what facilities are in place?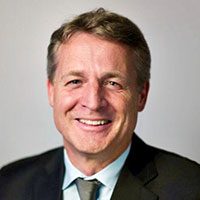 Kuenzlen: We have a total of three locations. The first is the Rocky View … and we're making further improvements to it to be absolutely world class. It's also our ability there to start growing cannabis and create what we call the starting materials for our second facility.
The vast majority of the future of the company in the next 18 to 24 months is in our flagship facility in Olds. Olds might end up becoming a little bit of the cannabis capital of the world. They're very pro-business in general. We have phenomenal relationships. The Olds College is building a phenomenal cannabis program, very similar to their very successful brewing program, which is probably the leading one in the country now. So we're excited to be partnering with them there and contributing some of our subject matter experts to help them build the curriculum and teach and train the trainers.
So our facility there is the flagship. We have a building already up. We have applied for the cultivation licence and we are now constructing a combination of the sixth building and adding to that a large number of very large modular buildings. We will build that out over the next 12 months into the largest purpose-built indoor cannabis facility and we believe with significant competitive advantages in the way we design those modules.
The other exciting thing for us is we have a facility in British Columbia in Kamloops.
CB: What's on the horizon for the company in terms of other facilities?
Kuenzlen: Towards the end of the year we're going to start really developing the British Columbia site in Kamloops so we'll be up and running next year with about 40,000 square feet there. Future expansion in our existing facilities and/or other provinces really depends on industry development, market share, how well we are doing with the respective provincial boards and if we see an opportunity to expand an existing facility in Canada or abroad, for the right opportunity we'll not hold back.
CB: What's the potential for the company for the future and why has the cannabis industry kicked off with everyone wanting to get into the game?
Kuenzlen: When you close your eyes for one second and you think about an industry that might have a billion current users around the world, partially legal, partially illegal, but certainly still growing and we are at the very beginning of this journey.
Canada made the choice to be the first country to fully federally legalize. That presents tremendous opportunity for Canada as a country but also for companies like us to become a leading, not just Canadian, but global cannabis company over time.
If you close your eyes for 10 years and then you open them again somebody has to be the Marlborough of cannabis or the Budweiser of cannabis or the Coca-Cola of cannabis. And we certainly have the ambition to be in the top three and create leading brands and be part of the shaping of the industry as it unfolds.
CB: Can you explain the training program you're helping Olds College with and why you're doing this?
Kuenzlen: We chose Olds because it's home and we want to support the local community in any way we can. So we always look for things not just giving out money for a local event but it's really finding something that's a sustainable win-win that scales. That goes beyond the immediate good.
As we started our discussions with Olds College we realized the tremendous opportunity for us to partner with them for years and hopefully decades to come. There's huge synergy. They are developing the cannabis program. They obviously are enthusiastic and they will hire really good professors and teachers there. But they need a partnership with a company or organization that provides functional know-how and we have some of the best people in the industry.
For Olds College, immediate benefits are students who would enter into the program have the ability to gain practical experience in our facility. And for us, it's a potential access to have help and resources both in the short term while they are studying but also getting to know those students and after they graduate and we've partially helped educate them, we see it as a tremendous opportunity for us to access world-class talent and have it homegrown.
– Mario Toneguzzi
---

The views, opinions and positions expressed by columnists and contributors are the author's alone. They do not inherently or expressly reflect the views, opinions and/or positions of our publication.