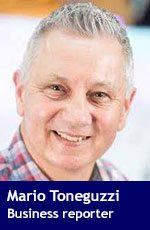 Some great analysis out today by ATB Financial's Economics & Research Team on job growth in Alberta in 2017.
The province's unemployment rate was down to 6.9 per cent at the end of the year which is the lowest it has been since late 2015 when the full impact of the collapse in oil prices took hold. Also in 2017, employment in Alberta grew by 55,000 jobs or 2.4 per cent from 2016.
"The sector adding the most jobs in 2017 was manufacturing which grew by 17,900 positions. Much of this was due to a revival of manufacturing related to the energy sector, particularly refining. But food and beverage processing also contributed. In second place was the wholesale and retail trades, followed by the natural resource sector which is almost entirely oil and gas extraction. They added 15,900 and 11,800 jobs respectively," says ATB.
"But not every sector expanded – and indeed some shed jobs. The sector that suffered the largest loss was health care and social services, contracting by 10,200 jobs. Professional, scientific and technical occupations fell by 5,000 jobs, and the construction sector fell by 1,400 jobs."