Canada needs to improve its competitiveness and get pipelines built if it wants to transport an additional 1.6 million barrels per day (b/d) of Western Canadian production growth by 2035 to new emerging markets, says the Canadian Association of Petroleum Producers.
In releasing its 2018 Crude Oil Forecast, Markets and Transportation report, CAPP said on Tuesday that an increasing competitiveness gap continues to impede Canada when it comes to attracting energy investment. The country's inability to get major pipelines built, and create and implement efficient regulatory policies – along with the cancellation of a series of projects such as Northern Gateway, Pacific NorthWest LNG, Energy East – has eroded investor confidence in Canada's energy sector, it said.
"It is difficult for Canadian producers to ensure fair market value for our natural resources without major pipelines or access to new, emerging markets in regions such as China, India and Southeast Asia," said Tim McMillan, CAPP's president and CEO. "Canada is falling behind its competitors, losing the opportunity to supply the world with oil produced the Canadian way. The U.S. is increasing its oil exports to the same emerging markets Canada is targeting.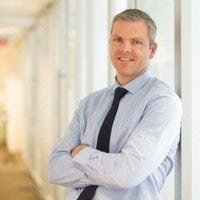 "In 2014, production and capital investment was high in Canada's oil industry. By removing regulatory barriers and increasing pipeline capacity, we can clear the path for a healthy energy sector and be successful once again. Canadian production is forecast to rise to 5.6 million b/d and yet we do not have the means of getting it to new, global markets."
He said the competition for capital investment in the global marketplace is fierce and Canada is losing.
"A lack of regulatory clarity, and the inability to see federally-approved pipelines get built, sends the signal that Canada is closed for business," added McMillan.
CAPP said total Canadian oil production is expected to increase to 5.6 million b/d by 2035 – an increase of 1.4 million b/d compared to production in 2017. Bolstering the growth will be a rise in oil sands production to 4.2 million b/d from 2.65 million b/d – despite a decrease in oil sands' capital spending for the fourth consecutive year.
The report said Western Canada accounts for about 95 per cent of the country's total production, with conventional oil – including pentanes and condensates – representing more than one million b/d of the region's total. Through to 2035 conventional production will remain largely flat – rising to 1.33 million b/d from 1.32 million b/d in 2017.  
Respected business writer Mario Toneguzzi is a veteran Calgary-based journalist who worked for 35 years for the Calgary Herald in various capacities, including 12 years as a senior business writer.
---

The views, opinions and positions expressed by columnists and contributors are the author's alone. They do not inherently or expressly reflect the views, opinions and/or positions of our publication.