Todd Hirsch is chief economist with ATB Financial in Alberta. He spoke with Calgary's Business about the current economic climate in the province.
Calgary's Business: How would you describe the current economy in Alberta?
Hirsch: I would describe Alberta's economy as evolving but not necessarily recovering. Not recovering to how it looked in 2014. But things are evolving and moving forward.
CB: What would you forecast for this year?
Hirsch: Our forecast is 2.8 per cent real GDP growth this year. Last year, we had it as 4.0 per cent.
CB: Why are you forecasting this level of growth?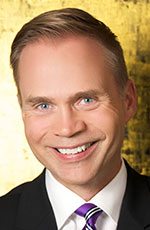 Hirsch: Well 2.8 per cent is a moderate level of growth. We're not expecting a lot of growth to come from the traditional source of growth and that's the energy sector. So we see the energy sector as stable and steady but not producing a lot of growth. Not where Western Canadian oil prices are at the moment. But rather the more moderate rate of growth we think is going to be taken up by agriculture and agri-foods, tourism, transportation and logistics, and the tech sector. Agriculture and agri-foods we've always been bullish on but particularly these days and it's not just the traditional agriculture that's showing all the growth. The traditional agriculture, the beef, the canola, the wheat. That's still there. That's 80 per cent of the agriculture receipts. But the growth we think is going to be in some of the new crops. Maybe the organic crops. The cannabis crops. All of the kind of specialty … smaller diversified crops. There has been over the last 10 years a tremendous amount of growth in food beverage processing. A lot of it at the small micro processing level. So we think there is even more growth we're going to see there this year and into the future in agri-foods.
CB: Is diversification a key for Alberta's economic growth?
Hirsch: Absolutely it's key. The problem with diversity is it's one of those things that we'd all like to have but it's often difficult to stimulate. I think economic diversity has to be organic if it's going to last. That means it's going to take maybe five or 10 years before some of these new industries really plant down solid roots and establish themselves. Over the past four decades in Alberta we've always been in this spot where we'd like to see more diversity. But the energy sector has a way of choking out the diversity. 2018 going forward, we actually think we have the best shot at diversifying our economy because we're not expecting the energy sector to come roaring back to choke it all out.
CB: What's your feeling about oil prices this year?
Hirsch: We're not expecting a lot of change. Now there's always going to be some volatility. That West Texas price we have pegged at US$59 average this year a barrel. The Western Canadian price, of course, is lower. It has not seen the same encouraging lift. A lot of that is because of the pipeline capacity. But our forecast is that oil prices are going to be pretty stagnant where they're at and as a result the energy sector is not producing a lot of new growth.
– Mario Toneguzzi
---

The views, opinions and positions expressed by columnists and contributors are the author's alone. They do not inherently or expressly reflect the views, opinions and/or positions of our publication.