Recently Bob Dhillon, president and CEO of Mainstreet Equity Corp., which owns and manages rental properties across Western Canada, pledged a $10-million gift to the University of Lethbridge. It's the largest donation in the institution's history. The university is renaming the Faculty of Management to the Dhillon School of Business. Along with a new name, the business school will build on its current curriculum by expanding its focus on finance and business innovation, entrepreneurism and internationalization. Dhillon spoke with Calgary's Business about the donation and reshaping Alberta's economy.
Calgary's Business: Why is education so important to you?
Dhillon: We are at a tipping point going from a resource-based economy to an innovative technological super-charged future. Investing in education is the only path I see for the future generations.
CB: How important is it for building the economy?
Dhillon: Let's look at Singapore and/or Silicon Valley, where the knowledge-based economy is surpassing the old economy and the old way of thinking.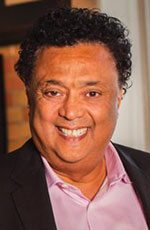 CB: What are your thoughts about the Alberta economy today?
Dhillon: We are a blessed province with a "yes we can" attitude, but we should take our resources and invest in the economy of today and tomorrow.
CB: Are we through the tough times and where are we going this year and next year?
Dhillon: As I mentioned earlier, we are a blessed province with lots of resources. When Alberta goes through a tough time, it makes us stronger and innovative. Plus even when Alberta is going through tough times, it is better than most places on the planet. It is a "yes we can" province, we can pull through difficult times.
CB: What's Mainstreet's potential and strategy for this year?
Dhillon: We made all the counter-cyclical moves during the recession. For example, the recession created low interest rates and we refinanced $200 million of debt with significantly lower interest rates; during the recession, our stock price dropped significantly, so we bought back Mainstreet shares; and we took this counter-cyclical opportunity to acquire a significant amount of assets.
— Mario Toneguzzi
---

The views, opinions and positions expressed by columnists and contributors are the author's alone. They do not inherently or expressly reflect the views, opinions and/or positions of our publication.