Lesley-Anne Scorgie is founder and president of MeVest and a best-selling author and media commentator on personal finances. She spoke with Calgary's Business about the high levels of personal debt in Canada.
Calgary's Business: What are the key factors that have led to Canadians being so far in debt?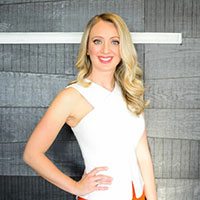 Scorgie: For younger Canadians, extremely high educational costs have compounded the negative effects of a competitive job market with fewer high-paying jobs. That's why I'm a huge advocate for students and their parents to offset some of these costs with scholarships. You'll note that there are millions of dollars being awarded throughout May and June of every year, but two-thirds of that money remains unclaimed because students aren't bothering to apply. Some of the largest in Canada are Knowledge First Financial's Graduate Scholarships, TD Bank's Community Scholarship, Telus Diversity in Technology Scholarship and so much more.
For more mature Canadians, debts are high because of increased costs for housing and, lately for borrowing on major items like mortgages. Whether young or more mature, consumer debt remains a challenge when a person doesn't have sufficient cash-flow to cover their expenses and when they can't tame their urge to keep up spending for social status.
CB: Why in particular is Alberta and Calgary hard hit in this area?
Scorgie: The economy is hyper-dependent on oil-and-gas prices and because those commodities have been priced low because of global pressures, it has reduced the cash-flow of businesses in Calgary that produce and service the industry. The swings in Alberta's economy will only go away once we diversify the economy into other prominent industries.
CB: What is your advice for people to prevent finding themselves in a difficult debt situation?
Scorgie: Have only one or two credit cards that can be paid off fully and base your monthly budget on the things you love. If you're like me and love to cook, buy great food. If you love cross-fit, buy a membership to a gym that motivates you. If you love the idea of owning a home someday, put money into a savings account for a down payment. If your money is going to willy nilly, things that you don't absolutely love and will use immediately, stop spending on those things. That should help prevent debt.
CB: What is your advice for people who are heavily in debt and how to get out of it?
Scorgie: First, stop the bleeding. That means stop spending more than what is deposited in your account. Next, set up a debt reduction plan. This means consolidating the debt or making more than the minimum payment. Third, focus on the highest interest debt first, and then move on to the next highest. Fourth, don't get into debt again.
CB: Do you think financial illiteracy is a problem in Canada and if so what measures should be undertaken to address that?
Scorgie: Yes. It's lacking and we need comprehensive curriculum for parents and children to promote the values of financial responsibility.
– Mario Toneguzzi
For stories of the devastation the recession has wrought on Albertans, read the Troy Media/Bromwich + Smith series Back in Balance.
---

The views, opinions and positions expressed by columnists and contributors are the author's alone. They do not inherently or expressly reflect the views, opinions and/or positions of our publication.