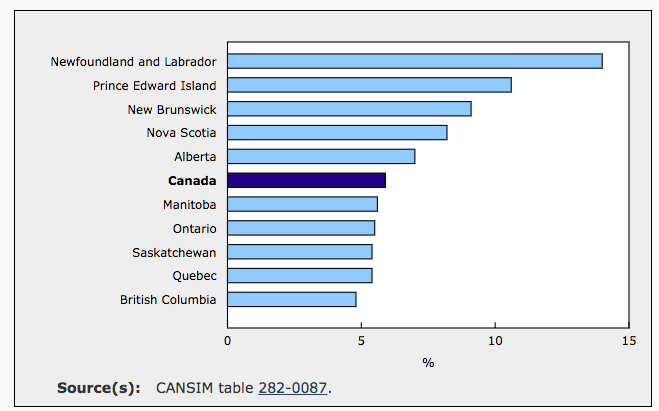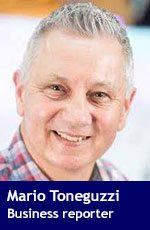 The Calgary census metropolitan area saw job growth of 6,800 positions in January, according to data released on Friday by Statistics Canada.
The federal agency data also indicated that employment in the Calgary region was up by 21,700 from a year ago.
However, the city's unemployment rate rose to 7.6 per cent for the month, up from 7.5 per cent in December.
Statistics Canada said overall employment in Alberta was little changed in January, as large part-time declines were mostly offset by full-time increases. Compared with 12 months earlier, employment in the province rose by 45,900, entirely due to increases in full-time work. Over the same period, the unemployment rate in Alberta was down 1.7 percentage points to 7 per cent.
On a monthly basis, employment dropped by 5,900 positions in the province from December. The unemployment rate remained the same.
Following two months of increases, employment in Canada fell by 88,000 in January. Part-time employment declined (137,000), while full-time employment was up (49,000). At the same time, the unemployment rate increased by 0.1 percentage points to 5.9 per cent, said the federal agency.
"On a year-over-year basis, employment grew by 289,000 or 1.6 per cent. Gains were driven by increases in full-time work (414,000 or 2.8 per cent), while there were fewer people working part time (125,000 or 3.5 per cent)," it said.
The Statistics Canada report can be found at https://goo.gl/B3X3tj
Respected business writer Mario Toneguzzi is a veteran Calgary-based journalist who worked for 35 years for the Calgary Herald in various capacities, including 12 years as a senior business writer.
---

The views, opinions and positions expressed by columnists and contributors are the author's alone. They do not inherently or expressly reflect the views, opinions and/or positions of our publication.