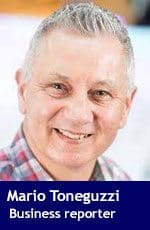 January has been another challenging month for the residential real estate market in the city, according to the Calgary Real Estate Board.
After four weeks, January MLS sales, up to and including Monday, show transactions of 682. That's off by 16.32 per cent from the same period a year ago. Also, pending sales of 57 are down by 34.48 per cent.
The demand so far in 2019 is following the same pattern established last year. There continues to be a high level of uncertainty among Calgary consumers as the economy slowly continues its recovery.
Uncertainty about the labour market as the result of depressed oil prices continues to weigh heavily on people's minds. And that impacts demand for housing.
The lower demand has resulted in an elevated inventory of homes for sale in the market. New listings have risen 4.44 per cent year over year to 2,282 so far in January. That has also brought the level of active listings on the market to 5,574, which is 16.34 per cent higher than a year ago.
It remains a buyer's market in Calgary with lots of choice for people looking to purchase a home. That level of choice just gives people more time to contemplate their decision to enter the marketplace.
The average days on the market to sell a home has risen by 20 per cent from a year ago to 72 days in January, up from 60 last year.
Lower demand, higher inventory and the elevated amount of time taking to sell a home all combine to hit prices and this month has been bad on that front.
So far in January, the median sale price of $388,250 has dipped by 5.54 per cent compared to the same period a year ago. The average sale price has also dropped by 4.82 per cent to $444,732.
– Mario Toneguzzi for Calgary's Business
---

The views, opinions and positions expressed by columnists and contributors are the author's alone. They do not inherently or expressly reflect the views, opinions and/or positions of our publication.