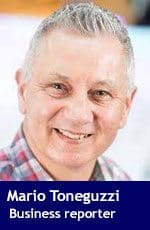 If you're thinking of selling your home in Calgary, you might want to check out the latest Calgary Real Estate Board statistics. They a good indication of what properties are popular.
In releasing its November stats this week, the board said that year to date there have been 15,349 MLS sales in the city, down 14.13 per cent from the same period in 2017.
There's no question demand has slowed in the market this year. That's due to an economy that is slowly recovering from the recession years of 2015 and 2016 and consumers who are cautious due to that slow economic recovery.
At the same time, the number of homes for sale in Calgary has elevated. At the end of November, there were 7,206 homes listed for sale, which is up 22.91 per cent from the same period last year.
So what are the most popular price points for sales this year?
The most homes sold have been between $200,000 and $299,999 with 2,209 MLS transactions. That's followed by 1,938 sales in the $400,000 to $449,999 price range and by 1,926 transactions in the $350,000 to $399,999 price category.
At the top end of the scale, there have only been two homes this year that have sold for more than $4 million.
Year to -date, prices have taken a hit as a result of the supply/demand dynamic. Too much supply with too little demand have sent prices downward no matter how you measure them. The benchmark price – which is what CREB says is a typical home in the market – has fallen by 1.35 per cent year over year to $432,545 to this point. The median price year to date of $422,000 is off by 2.31 per cent from a year ago. And the average sale price has dipped by 1.29 per cent to $479,548.
With one month to go in 2018, little change is expected in the market from the consistent pattern it has set this year.
---

The views, opinions and positions expressed by columnists and contributors are the author's alone. They do not inherently or expressly reflect the views, opinions and/or positions of our publication.