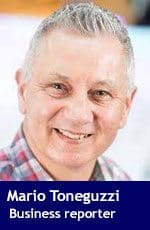 Uncertainty in Calgary's economy and real estate market has served as a double-edged sword for young families in the region as job insecurity, above-national average unemployment rates, and a prolonged economic recovery pose fundamental challenges for many. But stable housing prices have offered opportunities for homebuyers, says a new report released on Thursday by Mustel Group and Sotheby's International Realty Canada.
The Modern Family Home Ownership Trends Report: The Evolution of the Canadian Dream found that preference for single-family home ownership is stronger in Calgary than in any of the other metropolitan areas surveyed: 91 per cent of modern families say they would favour this form of housing over other options if budget was not a consideration.
"The rate of single family homeownership amongst young families is significantly higher here than in other regions, with 74 per cent of modern family homeowners successfully purchasing this form of housing," said the report.
"The dream of single family home ownership remains strong among those families who have not yet purchased a single family home. Only 37 per cent have given up on their dream of single family home ownership, the lowest level of the metropolitan regions. With the price of home ownership more accessible in Calgary, 63 per cent of modern families purchased their current home for less than $500,000, regardless of housing type, while 33 per cent bought their home for $500,000 to $999,999. A nominal four per cent of Calgary families purchased a $1 million-plus home."
The report said families in Calgary report prioritizing value per square foot and move-in readiness more frequently than other home features. They are also significantly more likely to prioritize buying a home less than five years old and having a garage, with 31 per cent of Calgary responders indicating that these factors were among their top three priorities.
"In spite of uncertain economic and real estate market conditions, as well as compromises made in their home purchase, 91 per cent of modern families in Calgary families expressed satisfaction with the home they own, with 42 per cent indicating that they are 'very satisfied'," added the report.
"Furthermore, real estate confidence is resilient: 64 per cent of modern families who own property believe that their real estate investment will outperform or match their financial investments, with 31 per cent asserting that real estate will surpass financial investment performance. Conversely however, 20 per cent of Calgary families believe real estate will perform worse than their financial investments, the highest level of the major metropolitan areas surveyed."
Mario Toneguzzi is a veteran Calgary-based journalist who worked for 35 years for the Calgary Herald, including 12 years as a senior business writer.
---

The views, opinions and positions expressed by columnists and contributors are the author's alone. They do not inherently or expressly reflect the views, opinions and/or positions of our publication.