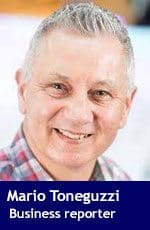 Housing affordability in both Calgary and Edmonton deteriorated slightly in the fourth quarter of 2018, according to a report released on Thursday by RBC.
The latest RBC Economics Housing Trends and Affordability Report indicated the share of income a household would need to cover ownership costs in Calgary rose to 40.3 per cent, while in Edmonton it went up to 34.8 per cent.
That number rose by 0.1 per cent quarter over quarter in each market. In Calgary, it was up 1.4 per cent year over year and in Edmonton it rose 1.2 per cent on an annual basis.
"Calgary's market recovery fell apart in 2018. Home resales slumped to an 18-year low. The stress test, higher interest rates and turmoil in the energy sector served successive blows to local homebuyers who couldn't be swayed into action by (small) price concessions by sellers. Affordability isn't a big issue here. RBC's aggregate measure (40.3 per cent in the fourth quarter) remains marginally below its long-run average (40.6 per cent) – though rising interest rates put it on a very slight deteriorating trend since mid-2017. No doubt buyers are waiting for stronger signs from the provincial economy at this stage," said the RBC report.
"The picture is similar in Edmonton, where home resale activity fell to its lowest level since 2011, and 2019 started on an even softer note. As in Calgary, affordability is unlikely to be a major stumbling block for buyers. RBC's aggregate measure for Edmonton (34.8 per cent in the fourth quarter) is close to its long term average of 34.2 per cent and has been quite stable over the past three quarters. Other factors, including the state of the provincial economy, clearly are holding back buyers. Unfortunately, 2019 is shaping up to be challenging as well."
The RBC Housing Affordability Measures show the proportion of median pre-tax household income that would be required to service the cost of mortgage payments (principal and interest), property taxes and utilities based on the average market price for single-family detached homes and condo apartments, as well as for an overall aggregate of all housing types in a given market.
In Canada, it was 51.9 per cent, which was down 0.7 per cent from the previous quarter but up one per cent year-over-year.
"An easing in property values brought most of the affordability relief. The mortgage stress test, earlier increases in interest rates and policy tightening in British Columbia pushed many buyers to the sidelines. Home prices declined for only the second time in five years. The fourth-quarter relief barely made a dent in Vancouver and Toronto. Affordability is still at crisis levels in these markets and pressure is intensifying in Montreal," said the report.
Vancouver was at 84.7 per cent while Toronto was 66.1 per cent.
Mario Toneguzzi is a Troy Media business reporter based in Calgary. He writes for Calgary's Business.
---

The views, opinions and positions expressed by columnists and contributors are the author's alone. They do not inherently or expressly reflect the views, opinions and/or positions of our publication.