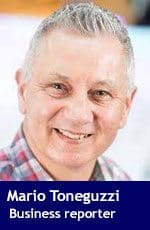 Alberta had one of the highest levels of underground economic activity in the country in 2016, according to Statistics Canada.
The federal agency reported on Friday that the total value of underground economic activity in 2016 was highest in the four largest economies: Ontario ($19.7 billion), Quebec ($11.9 billion), British Columbia ($7.6 billion) and Alberta ($5.8 billion).
However, Alberta had the lowest level, among provinces, of the proportion of underground activity to its gross domestic product, at 1.9 per cent. The Canadian average was 2.5 per cent.
StatsCan said underground economic activity in Canada totalled $51.6 billion in 2016.
"Since 1992 – the starting point for this study – the underground economy as a proportion of GDP has been relatively stable, reaching a high of 2.7 per cent in 1994 and a low of 2.2 per cent in 2000," it said.
"The underground economy can be defined as consisting of market-based economic activities, whether legal or illegal, that escape measurement because of their hidden, illegal or informal nature.
"The GDP associated with illegal cannabis in Canada was estimated to be $3.3 billion in 2016. If illegal cannabis had been added to the estimates in this study, the upper bound of underground economic activity, as a proportion of total GDP, would have been 0.2 to 0.3 percentage points higher each year since 1992," said the federal agency.
It said the underground economy in Canada increased 3.5 per cent from 2015 to 2016 – higher than the 2.0 per cent growth in total economy GDP.
"The main difference between growth in the underground economy and the overall economy in 2015 and 2016 was related to the weakening of the oil and gas sector and, in particular, contractions in investment in machinery and equipment and in intellectual property. While these economic conditions applied notable downward pressure on total GDP, they were not significant contributors to the underground economy," explained StatsCan.
"In 2016, three industries accounted for more than half of underground economic activity: residential construction (26.6 per cent), retail trade (13.5 per cent), and accommodation and food services (12.1 per cent). These industries have continued to be the main contributors to underground economic activity in Canada since 1992 – the first reference year of this study."
The report said there was  $51.3 billion in unreported income in 2016 with the largest share to employees (46.8 per cent) in the form of labour compensation. Wages not accounted for in payroll records and tips on undeclared transactions totalled $24.2 billion in 2016, equivalent to 2.3% of official compensation of employees. This amount represented $1,669 for every job in the business sector in 2016, said the federal agency.
Mario Toneguzzi is a veteran Calgary-based journalist who worked for 35 years for the Calgary Herald, including 12 years as a senior business writer.
---

The views, opinions and positions expressed by columnists and contributors are the author's alone. They do not inherently or expressly reflect the views, opinions and/or positions of our publication.